Gulf Racing Sign #20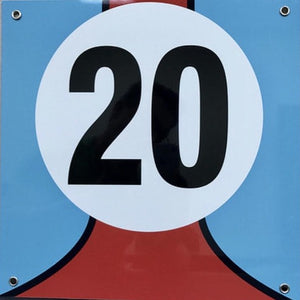 Gulf Racing Sign #20
Regular price $42.00 $38.00 10% OFF
Gulf Racing Sign #20
Celebrating Steve McQueen's Porsche 917 wearing the Gulf Racing colours and the number 20 in his epic film portraying the gruelling endurance race that is Le Mans.

This decorative piece is made of thick aluminium with HD graphics, incredible colours and attention to detail.
Size is approximately 12 inches square.
This piece holes in each corner to help mounting it to a wall (hardware not included).
Gulf Racing Sign #20
people are currently looking at this product
Estimated delivery time 5-10 days