Audi money Box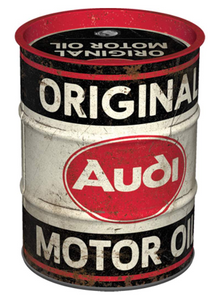 Audi money Box
Regular price $12.00
Audi original motor oil money Box
Saving is not always easy, but wth this oil barrel themed money box, designed to reference automobiles and motorsports, are meant to encourage you to save with taste.
No need to break this piggy bank to save, the lid can be easily removed if needed.
High quality long lasting steel oil barrel shaped money box. With a height of 11.7 cm (4.6 in) and a diameter of 9,3 cm (3,6 in). The 600 ml (20 oz) capacity offers enough space for a pile of money.
Professionally designed and finished in a matte varnish. Textures are used to create the impression of peeling varnish and runny oil that makes them to look authentic and intentionally old.
Audi money Box
people are currently looking at this product
Estimated delivery time 5-10 days